Katie DiDio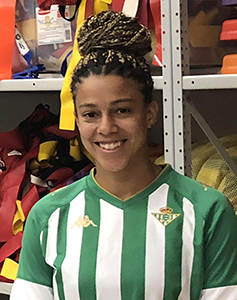 My name is Katie DiDio, and my passion is teaching life lessons/tools through sports and exercise. I have a undergraduate degree in Sports and Recreation with a focus on Community Rec.
Sports has played a huge role in my life. From the moment I could walk I was kicking, throwing, or juggling a ball. Playing varsity soccer, basketball and softball in high school I went on to play for Southern Connecticut State soccer team and later on became the head assistant coach.
In addition to coaching for the past 15 years, I have worked for New Haven Parks and Rec and was a program coordinator for a YMCA. I also taught English to children ages 3-13 in Spain for 4 years. Most recently, I was the head counselor in Westport Continuing Education's Sports and Fun Camp at Bedford Middle School in the summer of 2021.