Programs by Topic: Filmmakers Ink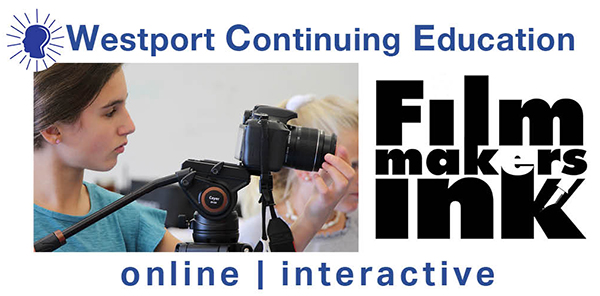 The concept at the core of all our work at Filmmakers Ink is to teach our young filmmakers and artists how to focus their attention off themselves, onto something outside themselves. When they do this, they allow their talent to live, to be expressed.
Exercising creativity, togetherness and community is vital for ourselves and our young ones. Guided by Filmmakers Ink professionals, our filmmakers and actors learn by doing as they develop key creative and technical skills required for exceptional moviemaking.
For more information, visit www.Filmmakers-Ink.com
or
contact Patrick McCullough at (413) 320-6071.
Filmmaking Intensive [entering 6–9]
Learn the process of making good films, fast. Work with professional filmmakers and build the filmmaking instincts needed to direct, capture the right footage, and run a set. Experience the movie-making process from scriptwriting and storyboarding (with Storyboard Pro) through pre-production and filming. All students develop scripts and work each of the main crew
positions; director, 1st assistant director, director of photography, gaffer (lighting), and boom operator (sound). This summer, find your tribe and turn your ideas into movies.
Location: Staples High School. Each session: $250
Stop Motion Animation/Special FX Filmmaking [entering 3–5]
Learn filmmaking by making live action and stop motion animated films. Guided by experienced Filmmakers Ink instructors, collaborate with your filmmaking tribe to develop an idea, the art of shot choice, camera angles, dialogue, and plot. Students write, produce, shoot, and direct a 5-7 minute movie using special effects and stop motion with your own character designs. Tell your story one frame at a time. Location: Staples High School. Each session: $250