Programs by Grade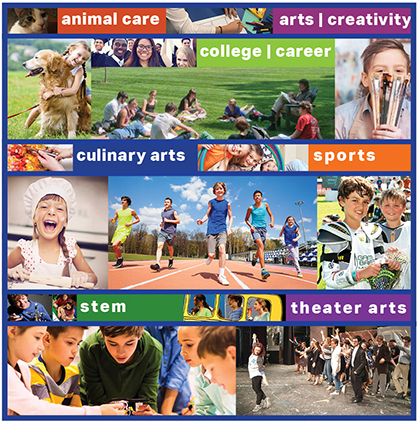 Summer Programs are here! We're pleased to present new and expanded programs for kids and teens, from Kindergarten to College. View the complete Summer 2020 Catalog here.
Important Information:
Grade Levels: All of the grades indicated for our summer programs are the grade entering for this fall 2020.
Deadlines / Late Fee: The deadline for registration is the Thursday before the camp/program begins, unless noted otherwise. A $25 late fee will be incurred after the deadline.
Westport Locations:
Greens Farms Elementary School [GFS] 17 Morningside Dr. S.
Bedford Middle School [BMS] 88 North Ave.
Staples High School [SHS] 70 North Ave.
Wakeman Fields Entrance off Cross Highway
Please note: at the time of printing, some locations are not confirmed due to the summer construction schedule. Locations will be posted with the program when available.
Lunch, Snacks & Water:
Bring water and a nut-free snack for mornings and / or afternoons and a nut-free lunch for all-day programs.
Lunch is offered daily by Chartwells. The Bedford Middle School cafeteria is open 8:00 am–2:00 pm.
Discovery Camp at Greens Farms Elementary: boxed lunches available for delivery. See website for menus and order form.