Bricks 4 Kidz® presents Ninja Spinning (grades K-3)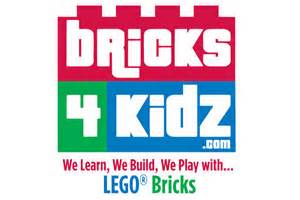 Explore STEM principles and develop problem solving and critical thinking skills as you build structures out of LEGO® bricks, using one-of-a-kind model plans designed by engineers and architects.
This LEGO Ninjago® class is guaranteed to make your head (and your arms and your legs) spin! Based on the eagerly anticipated LEGO Ninjago movie, this class features motorized, spinning models and plenty of opportunities to show off both your building bona fides and your sparring skills. Enter the Spinjitzu Zone and pit your ninja's tornado-level spinning against your worthy competitors. Take on the challenges of the LEGO Ninjago® board game: Can you and your fellow ninjas work together to find the four golden weapons, fight back the skeleton guards, and emerge victorious from the final battle? All it takes to transport yourself to Ninjago City is a little imagination and and a whole lotta LEGOs.
Bricks 4 Kidz® presents Ninja Spinning (grades K-3)
926a - GFS
9/18
Bricks 4 Kidz
Greens Farms Elementary School
926b - LLS
9/28
Bricks 4 Kidz
Long Lots Elementary School
926c - KHS
9/22
Bricks 4 Kidz
King's Highway Elementary School

|

|

Share