Tennis for Kids 827a (grades 1-2)
Tennis for Kids
Sessions:
5
Dates:
9/17/2021 to 10/22/2021
Grades:
1, 2
Location: Instructor:
Meeting Times
---
Description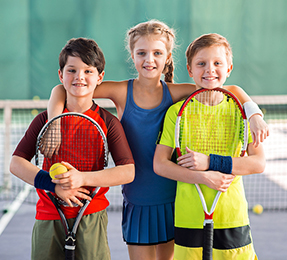 Get on the court and get the balls rolling! Kids learn everything they need to enjoy tennis, including rules, handling the ball, footwork, strokes, strategy, court etiquette, and more. Help your child improve important physical skills like eye-hand coordination, agility, and fine and gross motor control. Please bring a racquet; contact us if you have a question as to what racquet would be best for your child.
Additional Notes
No class on 10/1
Note: Class has started. Please call the office at 203-341-1209 if you would like to register.