Bricks 4 Kidz: Sports Spectacular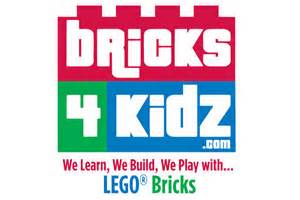 Explore sports ranging from gymnastics to biking, mini-golf to airplane acrobatics! This unit is a great way to get "sporty" kids building and get LEGO® fans interested in sports. Some lessons focus on the importance of physical fitness and different aspects of fitness, such as stamina and strength. Other lessons describe the mechanics of the sport, such as the physics involved in golf and the components of a stationary bike. But the best part for the students is the way the models move and the fun they have playing with them after they're built - hitting a plastic golf ball with the mini-golf model, watching the gymnast spin around the bar and seeing the tiny airplanes spin around and around on the air show model. Maybe they'll be inspired to try a new sport, or build a model of their favorite sport!
All K-5 (in-person) after school programs are limited to the students attending that school.
Registration for this class will be on hold until the schedule is confirmed.
Sessions:
5
Dates:
11/9 to 12/7
Times:
Mo 3:50-5 pm

Grades
K,1,2,3
Location:
Coleytown Elementary School
Instructors:
Register for this class
Sessions:
5
Dates:
11/5 to 12/10
Times:
Th 3:50-5 pm

Grades
K,1,2,3
Location:
King's Highway Elementary School
Instructors:
Register for this class
Sessions:
5
Dates:
11/6 to 12/11
Times:
Fr 3:50-5 pm

Grades
K,1,2,3
Location:
Long Lots Elementary School
Instructors:
Register for this class