Bricks 4 Kidz® presents LEGO® Building Is Awesome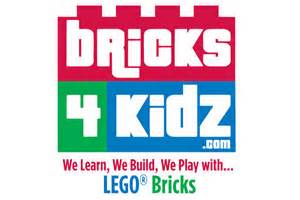 In these hands-on programs, students will explore STEM principles and develop problem solving and critical thinking skills as they build structures out of LEGO® bricks, using one-of-a-kind model plans designed by engineers and architects.
Join Emmet, Lucy, Unicorn Kitty and Benny on a journey to stop Bad Cop and Lord Business from super-gluing the world. Campers will put their engineering skills to work as they build motorized models, 3D figure models and mosaics. They'll love these awesome models based on The LEGO® Movie and its sequel. Whether you take an imaginary ride on Metal Beard's ship or Emmet's double-decker couch, be sure to get on over to Bricks 4 Kidz® where building is awesome!
Full day (#936a), morning (#936b) and afternoon (#936c) options!
Class is Full: Waiting List Available
Sessions:
1
Dates:
11/5
Times:
Tu 8:30 am -3 pm

Grades
K,1,2,3
Register for this class
Class is Full: Waiting List Available
Sessions:
1
Dates:
11/5
Times:
Tu 8:30-11:30 am

Grades
K,1,2,3
Register for this class
Class is Full: Waiting List Available
Sessions:
1
Dates:
11/5
Times:
Tu 12-3 pm

Grades
K,1,2,3
Register for this class