Patrick McCullough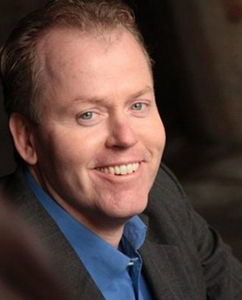 Patrick McCullough is an Actor Coach on Hollywood films, including working extensively with Oscar-Winning Adrien Brody, by his request, during the making of the Houdini mini- series on Netflix, filmed in Budapest, Hungary. Patrick had a supporting acting role opposite Adrien. Houdini premiered in May 2014 on the History Channel. He's also coached the "bad guy" in the Charlize Theron film, Atomic Blonde.
Patrick also directed and acted in the feature film, Slider, released in October 2014. Slider, written by former Filmmakers Ink student Brett Marshall, is a High School baseball movie set in CT. Patrick began his filmmaking career producing and directing several educational films including the Cine Golden Eagle award winning, Sara's Diary, a teen suicide prevention film. His screenplay, Broham was a finalist for the Sundance Film Festival Screenwriting Program. He produced and acted in the independent feature film, Beautiful Kid, with Frank McCourt, the Pulitzer Prize-Winning author of Angela's Ashes. Variety cited Beautiful Kid for its "astonishing integrity and total lack of artifice."
A Staples High School graduate, Patrick is also the director of Westport Continuing Education's popular film and acting summer program for kids, presented by his project Filmmakers Ink.