Elizabeth McDonald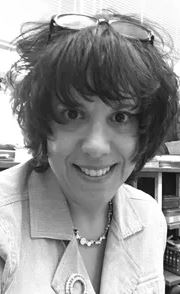 Elizabeth McDonald established The Word Wright's Workshop to provide comprehensive business writing services, to support and promote creative expression through writing and art, and to offer quality education and enrichment programming.
Online educational services for individual learners, family pods, and homeschool collectives include one-one and small group tutoring, parent consultation, custom lessons & activities development, live instructional delivery, and learner progress assessment. She is also available for remote professional development and building educator capacity, confidence, and creativity with synchronous and asynchronous online learning.
Ms. McDonald has a Bachelor's degree in American Studies from Trinity College, a small, liberal arts college in Hartford, CT, and two graduate degrees in Education. She has over thirty years of professional research, writing, and editing experience, in both the education field and financial services industry.
As a former classroom educator, instructional coach, and program administrator, Elizabeth is adept in meeting the diverse educational needs and enrichment interests of clients at every age. She is committed to providing best in class services and support to businesses, creatives, and learners at all levels, locally, globally, in person, or with remote service tools. To learn more, please visit https://thewordwrightsworkshop.com