Programs by Topic: Discovery Camp with Extended School Year: AM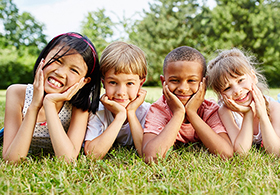 Westport Continuing Education, a division of Westport Public Schools, collaborates with Pupil Personnel Services (PPS) and the Extended School Year (ESY) summer program. The Discovery Camp morning program welcomes students from the ESY program to participate in camp. PPS enables parents to benefit by covering part of the Discovery Camp fees.

Parents of Kids Power and Regular Resource students qualify for a discount for
Weeks 2-5 only.
Parents of Intensive Resource students should call Westport Continuing Education to register by phone at 203-341-1209.
Questions? Contact Westport Continuing Education at 203-341-1209 or email conted@westportps.org.