Programs by Topic: Filmmakers Ink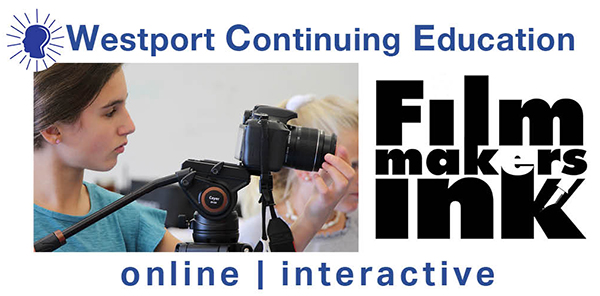 The concept at the core of all our work at Filmmakers Ink is to teach our young filmmakers and artists how to focus their attention off themselves, onto something outside themselves. When they do this, they allow their talent to live, to be expressed.
Exercising creativity, togetherness and community is vital for ourselves and our young ones. Guided by Filmmakers Ink professionals, our filmmakers and actors learn by doing as they develop key creative and technical skills required for exceptional moviemaking.
Editing [entering grades 6-12]
Learn to create a rough cut by editing picture and sound. It is recommended that Editing students have attended at least one other grade 6-12 Filmmakers Ink camp, otherwise you'll need to get permission from Patrick McCullough.
July 27–31 | entering 6–8 | 9:00am–11:00am
July 27–31 | entering 9–12 | 11:30am–1:30pm
Artists Create [entering 3–5, 6–8]
Make movies with award-winning filmmakers; sketch with professional artists; write a short story or poem with a Pulitzer Prize nominee; improvise and explore movement and physical theater with working NYC professionals, and more!
July 27–31 | entering 3–5 | 9:00am–11:00am
July 27–31 | entering 6–8 | 11:30am–1:30pm
Filmmakers Ink programs are designed to give students solid lifelong hacks with which to access, develop, and express their creative ideas and turn them into movies. Under the leadership of award-winning filmmaker Patrick McCullough, who is also an Actor Coach for Hollywood in Europe, including working with Adrien Brody on the Houdini Mini-Series, and coaching the 'bad guy' in Charlize Theron's, Atomic Blonde, Filmmakers Ink has set itself apart from other film camps by focusing on the most challenging part of the process: how to come up with and develop good ideas for great films.