Programs by Topic: Gear Up & Get Ahead (grades 4-5)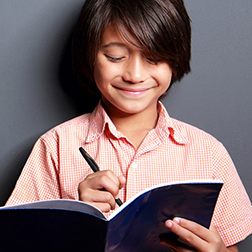 Students step back in time while sharpening reading and writing skills! Interactive and engaging activities encourages students to develop a love of reading, writing, and American History utilizing read-alouds, storytelling, and acting through Reader's Theater.
Led by Laura Alderucci, who teaches 4th grade at Long Lots School Elementary School in Westport. She started teaching in 1993 and previously taught in Wilton and Fairfield public schools. She has an MS in Special Education, and is a Connecticut Certified Reading Coach.