Programs by Topic: Theater Arts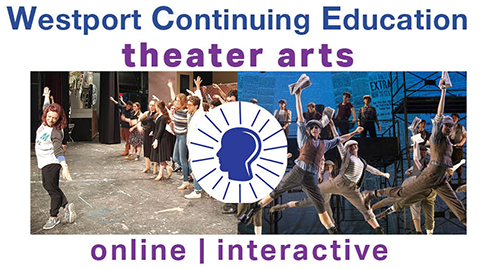 Virtual Programs!
Staples Players' choreographer Rachel MacIsaac has put together an amazing Summer Musical Theatre Intensive for students entering grades 9 through college. She brings her own talents as well as colleagues, visiting artists, and Producer/Directors from Broadway to help students hone their theater skills.
Theater Arts instructor Margie Stokley presents her classes for students interested in pursuing theater in college: Advanced Acting. Build the tools and skills you need for auditions.
Do you enjoy making people laugh? Try Margie's Stand Up Comedy! course!