Programs by Topic: Tennis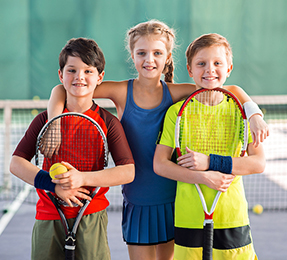 Using smaller QuickStart courts, smaller racquets, and low-compression balls, this tennis program has been a beloved Westport institution for over a decade. As your child learns to play tennis, he or she will improve important physical skills, like eye-hand coordination, agility, and fine and gross motor control, while learning ball handling, and court familiarity. In addition to Connie Goodman, classes may also be led by Professional Tennis Registry certified instructors trained in pre-tennis fun.
Please bring a racquet; contact us if you have a question as to what racquet would be best for your child.