Programs by Grade: 10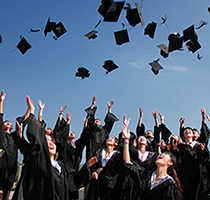 College Essay Seminar
5 Thursdays, Jan 21–Feb 25 | 7:00–8:30pm (no class 2/18) | Online
Work with Sheryl Kayne, adjunct professor at Sacred Heart University to craft a compelling essay. Successfully complete this workshop with your very own, individualized template to use as a basis for college application essays—knowing how to share your story of who you are, your passions, achievements, and goals.
The Art of Innovation: A Conversation [grades 10–12]
Wednesday, February 17, 1:30–3:00 pm | Online | Free; pre-registration required. This course, previously offered as a summer seminar, was postponed due to the pandemic. Now we're presenting a free workshop to meet our phenomenal instructor, John Cusano, and to have a conversation about developing our authentic selves. What is important to you? How can we develop our passions in life?