Bricks 4 Kidz® presents Minute To Win It - Friday, Feb 15 (grades K-3)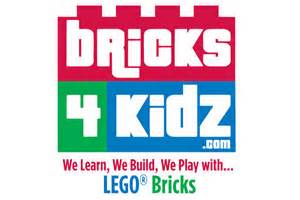 In these hands-on programs, students will explore STEM principles and develop problem solving and critical thinking skills as they build structures out of LEGO® bricks, using one-of-a-kind model plans designed by engineers and architects.
Based on the popular NBC game show Minute To Win It, this camp is packed with fast-paced, hands-on building and good old-fashioned, friendly competition. With 60 seconds on the clock, you and your team will have to think on your feet and work together in order to complete our fiendishly fun challenges, combining LEGO® model building and game show tests of skill and creativity. At the end, you'll challenge each other to your very own crazy camper-created challenges! Think you can do it? Be in it to win it, and join us to compete for the title of Bricks 4 Kidz® Minute to Win It Champion.
Full day (#904a), morning (#904b) and afternoon (#904c) options!
Bricks 4 Kidz® presents Minute To Win It - Friday, Feb 15 (grades K-3)
904a - All Day
2/15
Bricks 4 Kidz
Staples High School
904b - AM
2/15
Bricks 4 Kidz
Staples High School
904c - PM
2/15
Bricks 4 Kidz
Staples High School

|

|

Share