Bricks 4 Kidz® presents Galaxy Far Away (grades K-3)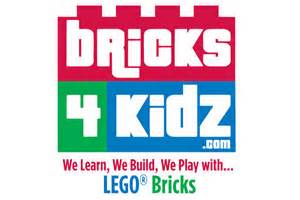 Explore STEM principles and develop problem solving and critical thinking skills as you build structures out of LEGO® bricks, using one-of-a-kind model plans designed by engineers and architects.
Join us on an adventure in space! Build the Redstone Rocket and blast through the atmosphere into a realm that is truly out of this world. Travel back in time and recreate NASA's Gemini Capsule (except much, much smaller). Trust your aeronautical skills to construct a spacecraft that will bring you back to Earth safely. We'll build motorized models that represent spacecraft from your popular space movie. Come experience this stellar journey to a galaxy far away.
Bricks 4 Kidz® presents Galaxy Far Away (grades K-3)
924a - CES
4/16
Bricks 4 Kidz
Coleytown Elementary School
924b - LLS
4/26
Bricks 4 Kidz
Long Lots Elementary School
924c - KHS
5/4
Bricks 4 Kidz
King's Highway Elementary School

|

|

Share