Bricks 4 Kidz® presents LEGO® Air, Land & Sea (grades K-3)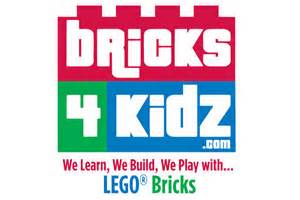 Explore STEM principles and develop problem solving and critical thinking skills as you build structures out of LEGO® bricks, using one-of-a-kind model plans designed by engineers and architects.

Take to the sky in our Bricks 4 Kidz® helicopter model, race across the beach on an ingenious sail-powered sand surfer, or zoom through the water on a jet ski. Learn what makes each machine go as you explore concepts like buoyancy, propulsion, lift, and g-force. What other ways will you invent to travel through the air, over the land, and across the sea? This class offers something for every traveler, whether you're a high-speed thrill-seeker or just curious about how to get from here to there.

Bricks 4 Kidz® presents LEGO® Air, Land & Sea (grades K-3)
892a - CES
1/28
Bricks 4 Kidz
Coleytown Elementary School
892b - LLS
1/31
Bricks 4 Kidz
Long Lots Elementary School
892c - KHS
1/25
Bricks 4 Kidz
King's Highway Elementary School

|

|

Share