Bricks 4 Kidz® presents LEGO® Model Designer Camp - February Vacation (grades K-3) 894a - All Day
Your search has brought you to a course from a previous catalog that is no longer available for registration. Please
click here
to access our active catalog to browse current course offerings.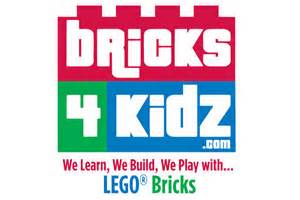 In these hands-on programs, students will explore STEM principles and develop problem solving and critical thinking skills as they build structures out of LEGO® bricks, using one-of-a-kind model plans designed by engineers and architects.

How do LEGO® designers come up with their ideas? Where do they begin and how do the ideas go from concept to completion? If you're curious about the design behind your favorite LEGO® kits, join us and explore the creative process of LEGO® model design. Learn the function of different LEGO® components and discover how those components can work together to create all kinds of solid structures and moving parts. On the last day of camp, each mini-model designer will have a chance to present his or her own LEGO® model design!
Full day (#894a), morning (#894b) and afternoon (#894c) options! Camp runs Tuesday- Friday (Feb 19-22).
Bring a drink, a nut-free snack, and if you're staying all day, a nut free lunch.
Sessions:
4
Dates:
2/19/2019 to 2/22/2019
Meeting Times:

| | |
| --- | --- |
| Tuesday | 8:15 AM - 3:15 PM |
| Wednesday | 8:15 AM - 3:15 PM |
| Thursday | 8:15 AM - 3:15 PM |
| Friday | 8:15 AM - 3:15 PM |

Location:
Greens Farms Elementary School Library
Instructor:
Bricks 4 Kidz
Grades:
K, 1, 2, 3
Fees:

|

|

Share