Bricks 4 Kidz® presents LEGO® Energy Is Everywhere (grades K-3) 876a - CES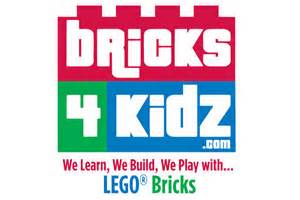 Explore STEM principles and develop problem solving and critical thinking skills as you build structures out of LEGO® bricks, using one-of-a-kind model plans designed by engineers and architects.
Energy is essential to almost everything we do, from turning on the lights in our homes and classrooms to fueling the cars we drive. Learn about the world of energy in all its amazing forms as you explore sources of energy, from wind and solar power to biofuel and fossil fuel. By the end of this class, you'll be able to define terms like renewable, landfill, greenhouse effect, and generator, and you'll have built moving LEGO® models of some of the awesome ways we power our world.

#876a - no class Apr 15.
Sessions:
6
Dates:
4/8/2019 to 5/20/2019
Meeting Time:
Location:
Coleytown Elementary School Room 14
Instructor:
Bricks 4 Kidz
Grades:
K, 1, 2, 3
Fees:

Note: Class has started. Please call the office at 203-341-1209 if you would like to register.

|

|

Share