Sports & Fun Day (1-5) 278a (Full-Day)
Sports & Fun Day (1-5)
Sessions:
1
Dates:
11/2/2021
Grades:
1, 2, 3, 4, 5
Location: Instructors:
Meeting Times
Tuesday 8:30 AM - 3:00 PM
---
Description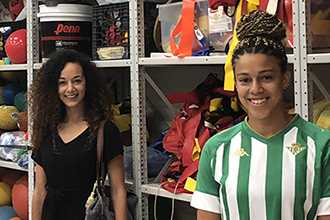 Kids will love this fun-filled day featuring a variety of engaging activities, sports and games. Join us for all of your favorite PE activities plus a chance to exercise your brain with board games, crafts, word puzzles and more! Throughout the day, we'll reinforce school-ready skills like teamwork and cooperation.

The day is led by counselors Katie DiDio and Sarah Bawwab, who also led WCE's Sports & Fun camp at Bedford Middle School last summer.
Additional Notes
Bring water and a nut-free snack; full-day participants should bring water and a nut-free lunch.