Happy Hoopin' with Bring the Hoopla! 549
Happy Hoopin' with Bring the Hoopla!
Sessions:
6
Dates:
1/25/2021 to 3/8/2021
Grades:
1, 2, 3, 4, 5
Location: Instructor:
Meeting Times
---
Description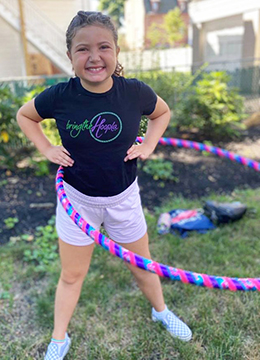 In this high energy, one-of-a-kind hoop class, the focus is on physical fitness, self-expression, skill-building, and FUN!! Our program is filled with a variety of hoop games, music, creativity, and movement. Our unique curriculum uses weekly themes to promote positive reinforcement and encouragement that fosters persistence, self-confidence, and free expression. Happy Hoopin' is an exciting program in a safe and caring environment while learning, growing, and hooping! Participants receive a FREE custom-built and designed hula hoop! Hoops are delivered to Westport families or a pick-up time will be arranged.
Additional Notes
no class 2/15